Claes Wohlin is listed as one of the top seven authors with the highest contributions to the software engineering literature in the time period 1971-2012 in an article in Scientometrics in 2014. He is listed as number 4 based on a fractional calculation of co-authorship and number 7 when a harmonic calculation is used.
In 2011 elected as a member of the Royal Swedish Academy of Engineering Sciences, and hence becoming member 1618 since the inception of the academy in 1919. The academy is the oldest academy for engineering sciences in the world.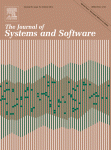 Recipient of the Telenor Nordic Research Prize in 2004.
Based on his publication record, Claes Wohlin was ranked among the top 15 scholars in systems and software engineering by the Journal of Systems and Software for the time periods 1998-2002 (No. 14), 1999-2003 (No. 10), 2002-2006 (No. 8) and 2003-2007 (No. 9).
Blekinge Institute of Technology ranked as number five among the top institutions in systems and software engineering in the world by the Journal of Systems and Software based on publications in 2003-2007, and as number six for the period 2004-2008.
Claes Wohlin was ranked fifth for his contributions to experimentation in software engineering in 1993 to 2002 in an article in Transactions on Software Engineering in September 2005.
Selected as researcher of the year at Blekinge Institute of Technology in 2003 by Blekinge Research Foundation.